Cheese is an adventure
About over the moon dairy
We proudly bring you handcrafted cheeses of all descriptions to delight your senses.
We create New Zealand's widest range of specialty cheeses from the world's finest ingredients – locally sourced goat, cow, sheep and buffalo milk.
Our boutique factory, based in the lush dairying region of South Waikato, has been producing specialty cheese since 2007 and has won more than 120 medals and trophies from around the world.
We make around 24,000 kilograms of cheese a year, and have a big commitment to developing and promoting New Zealand dairy using international research, development and innovation.
Our small factory is on State Highway 1 in Putaruru, in the heart of the South Waikato, and is open for tastings, demonstrations and cheesemaking courses. Our factory shop sells our whole range of cheese, as well as gourmet accompaniments.
We also opened our first flagship deli in Cambridge in December 2016. Located on Victoria Street you will find our full range of Over the Moon cheese as well as an extensive range of other fresh products, condiments and the amazing Duck Island ice cream.
Shop Now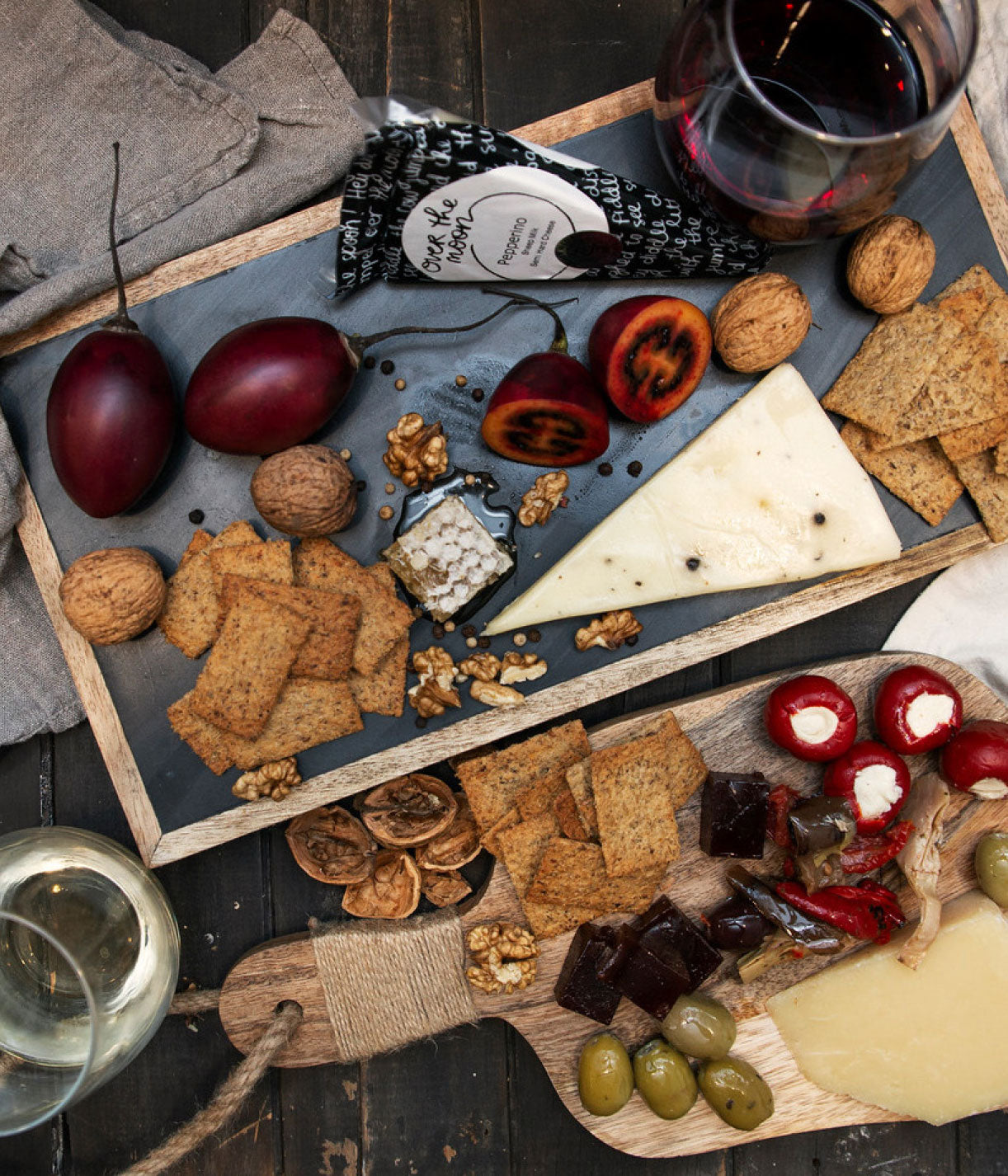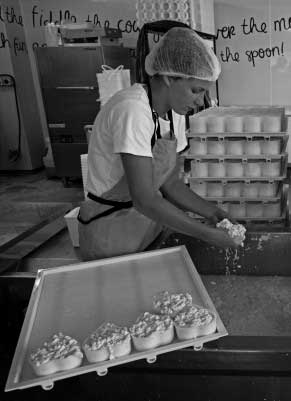 All orders received by 10am Wednesday are dispatched for delivery before the weekend, or order online to collect Monday – Fridays.
The idea behind Over the Moon Dairy Company was simple: cheese should be adventurous, fun and a bit sophisticated. Founder Sue Arthur believed that in New Zealand, where we produce some of the world's best quality milk, there are no excuses for making boring cheese.
What began as a passion project and a small team in 2007 has become one of the local area's most loved and recognised brands. Making New Zealand's widest range of specialty cheeses from four different type of milk, Over the Moon's products are on the menu in many top restaurants and found in quality delicatessens all over the country – including its own welcoming factory tasting room in Putaruru and its flagship store in Cambridge.
Demand for Over the Moon's innovative range of cheeses has led to an increase in production. With its position as market leader affirmed, the company has never lost sight of its values. Every single cheese is handcrafted, new experiments deliver special edition cheeses to the market regularly and innovation goes hand-in-hand with high standards of technical performance.
Along with Over the Moon's range of products, the company's passion for cheese keeps growing – as does its swag of New Zealand and international awards.
South Waikato
With 23,000 residents, 150,000 cows, and quite a few sheep and goats, we couldn't think of a more appropriate place to set up shop.
The Waikato is the dairy capital of a country renowned for producing quality milk – in fact New Zealand provides about one quarter of the world's traded dairy products.
Our region's lush rolling hills supply around 400 dairy herds with nature's perfect nutrients.
Visit Us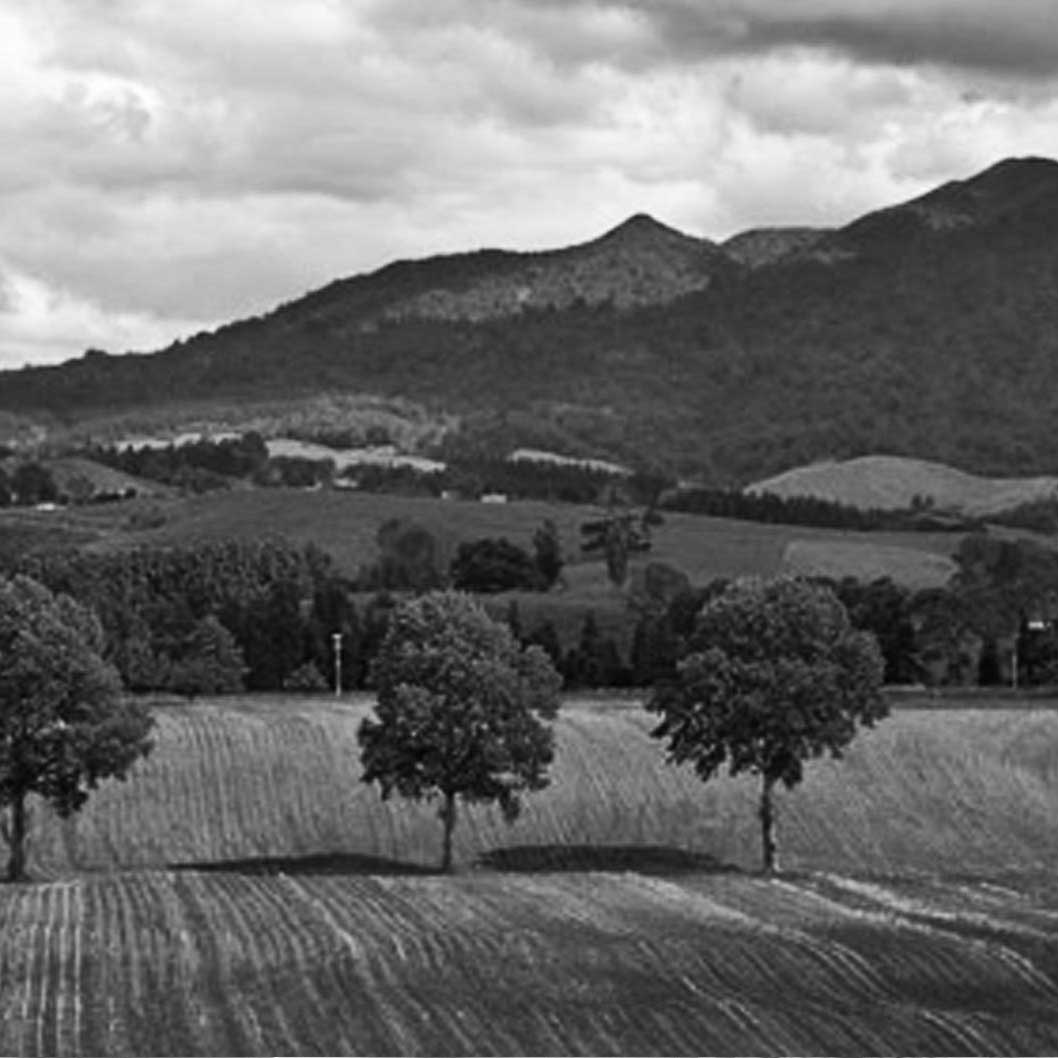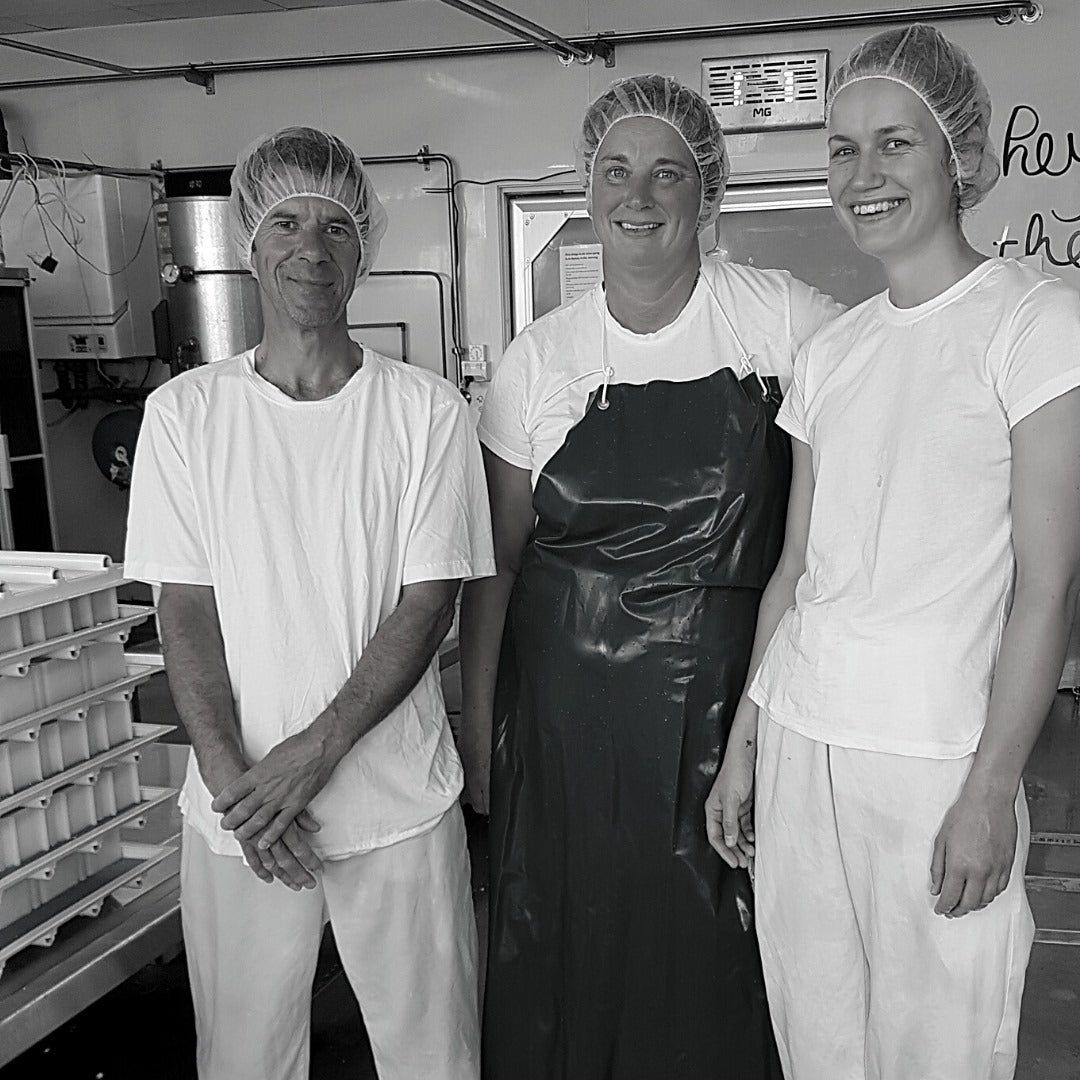 Cheesemaking Style
Our special cheeses are made through traditional processes, paying homage to the great time-honoured methods of cheesemaking internationally.
But we're not afraid to try something new.
With the highest-quality local ingredients, a bank of exceptional recipes and a drive to explore new flavour combinations, our two cheesemakers Gee and Craig are in our 'make room' between 6am and 2pm each weekday producing their next batch of world-class handmade cheese.
The best time to watch cheese being made is between 10am and 12 noon Monday to Thursday. It's best to ring us before you come to guarantee we'll be making cheese when you visit.
Our repertoire of cheeses expands seasonally, as we develop special recipes and produce one-off runs for cheese lovers to try.
Follow us on Facebook to find out when special batches are available.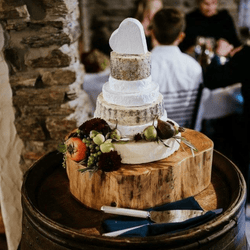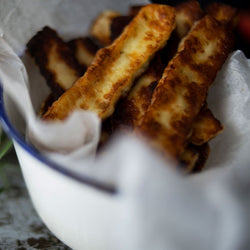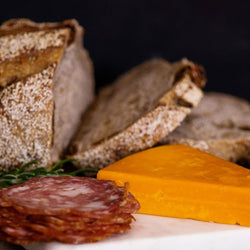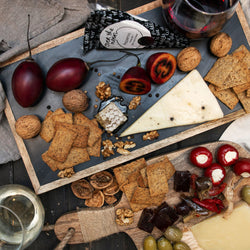 Business Owner
Sue Arthur
A dream to excite the cheese tasting public with specialty cheeses and other dairy products made from some of the world's most well nurtured cows', sheep and goats' milk was local resident Sue Arthur's dream. Now she really is "Over the Moon" with how her life has turned out, never thinking her simple 'retirement' project would become such a successful business in such a short time.
With the perfect dairying conditions surrounding her for more than 20 years, Sue's passion for dairy products ignited and saw her traverse the nation and the globe to experience, make and sample cheese (glorious cheese!). In late 2007, Sue brought her inspiration back to the South Waikato to set up Over the Moon, and its affiliate the New Zealand Cheese School. By early 2008, Over the Moon had made its first cheeses and won a gold and two silver medals at the Cuisine New Zealand Champion of Cheese Awards.
Since then Over The Moon has notched up over 120 medals and trophies at national and world championships.
While it's not often a quiet day for Sue, she does make time to fit in a good bike ride several times a week between her home in Lichfield and the factory. On the less quiet days, Sue still fits in a bike ride, but speeds it up on her Honda Buell 500 motorcycle! Sue dreams of holidays river boating in France and skiing the slopes of New Zealand.
Sue Arthur is available to speak about the development of her businesses and her own personal journey of self-discovery and cheese obsession. Please contact us for further information.
Meet Our Team
We are a small team with a big passion, sharing a love of the South Waikato district and a real interest in innovating and exploring the unchartered frontiers of the New Zealand dairy industry. As a learning organisation, we expand in numbers several times a year as we host interns from European engineering and culinary schools.
Grietje De Vries
Cheesemaker
Grietje, or 'G', has been with Over the Moon Dairy since 2009. Grietje never imagined she would end up a cheesemaker, but really enjoys the science of cheesemaking. Grietje is keen to keep working as a commercial cheesemaker and would like to try her palate at judging cheese.
Willemein
Cheesemaker
Our apprentice cheesemakers are quickly learning the ropes! They both come from food backgrounds and enjoy being hands-on.
David
Cheesemaker
Our apprentice cheesemakers are quickly learning the ropes! They both come from food backgrounds and enjoy being hands-on.
Debbie Hayes-Lennon
Retail Manager
Debbie is the manager of our two Over the Moon Delis in Putaruru and Cambridge. Debbie stocks our stores with delectable treats and is our cheese tower expert. Pop in and see her to taste some of our cheeses. Debbie's twin passions are food and golf.
Putaruru Deli Team
Support Team
Joel, Nitta, Marlene and Fiona make up the team in the Putaruru Deli. They are all expert in cheese tastings and whipping up delicious coffees to take away.
Cambridge Deli Team
Support Team
Nicola & Nathalie round out our Cambridge team. Visit them in store for all of your cheese and deli needs!
The Packroom Team
Support Team
Karen heads our Packroom team, wrapping round cheese into square paper and cutting cheese to preset weights!! No easy feat.
Donna Emerson
Dispatch
Donna takes care of our dispatch area. She sends our orders all over New Zealand to food stores, supermarkets and eateries nationwide!
Rachelle Walker
Accounts Manager
Rachelle is our account wrangler but her talents don't end there! She is our go-to-girl for everything Over the Moon related and knows the business inside out. Rachelle will jump in where she is needed!
Donna Nicholas
Support Team
Donna takes sole charge of The New Zealand Cheese School and completes all course administration and enrolments as well as facilitating the onsite store. Donna oversees all Over the Moon invoicing and plays a huge role in getting our wholesales orders in and sending these out.